Just stopping by to share a card which has been inspired by the washi tape challenge at Less is More, the floral fantasy challenge at CAS on Sunday and the current Muse challenge where Marion Vagg has provided this week's inspiration card.
Here is Marion's card: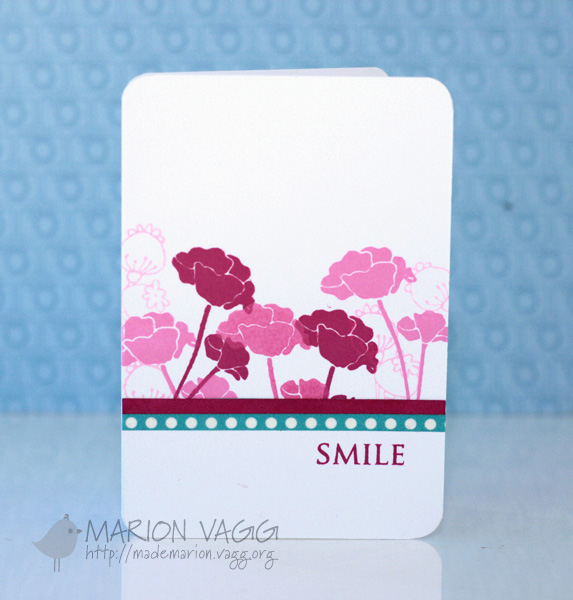 Here is my creation:
I was inspired by the colours, flowers and layout that Marion used. I think buttons make quite good flowers! I also really like the polka dot washi tape – so simple to use!
Thanks for looking!
Lucy xXx